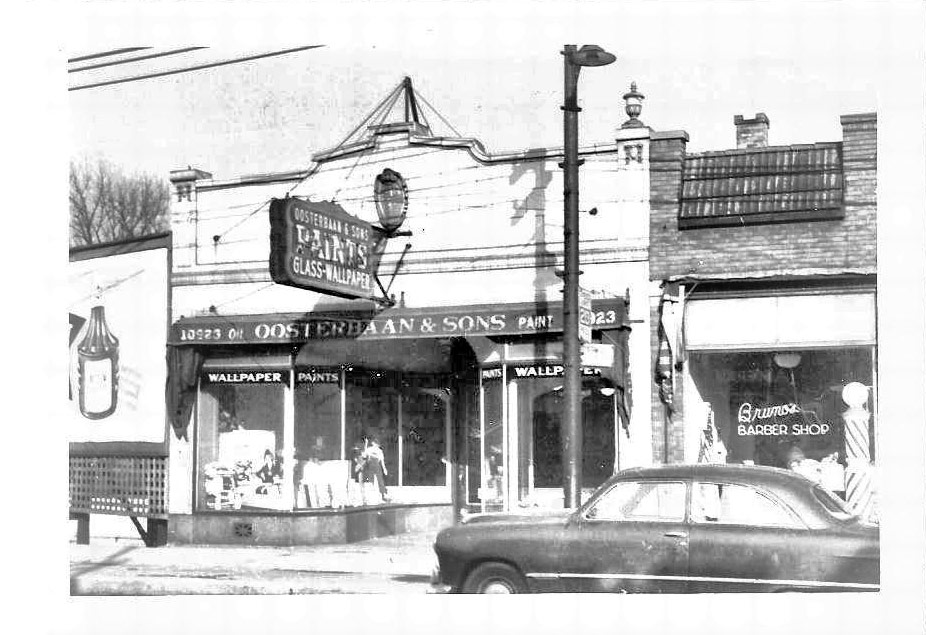 In 1885, Siebrandt Oosterbaan emigrated from the Netherlands to America. Siebrandt was an expert in the painting craft and in 1888 opened his first paint shop on the far south side of Chicago, in the Roseland Community. The whole city of Chicago was growing leaps and bounds and along with it was Oosterbaan & Sons Painting. Early works included commercial buildings, high end residential work, almost all of the Chicago Public Schools, and painting and decorating for the Columbian Exposition of 1893.
Following World War I, in the early 1920s, Jeremiah and Gerritt Oosterbaan became 2nd generation owners of the company. Following in their father's entrepreneurial footsteps, they opened a new shop at 109th and Michigan Avenue. The business flourished and remained one of the premier decorating contractors in the Chicagoland area. The brothers persevered through the Great Depression era and World War II, and were able to pass the business on to two of Jeremiah's sons, Brandt and Ronald.
In the early 1950s, Brandt and Ronald Oosterbaan took over the business. From 1968-1969 Brandt Sr. served as President of the Painting and Decorating Contractors of America (PDCA) Chicago Chapter, and also served as Chairman of the Chicago Painter's Pension and Welfare Fund for 12 years. In 1976 they purchased a 12,000 square foot state of the art warehouse and office space in Posen, IL, just 20 miles south of downtown Chicago. The location proved ideal for quick access to and from all Chicagoland and surrounding areas.
In the 1990s, Brandt Jr. and Gregory Oosterbaan became 4th generation owners. They continue to instill and promote the same core values that the company was built upon and that very few other companies can duplicate: Expertise, Quality, Service, and Value. In the last 130 years, our work has encompassed many sectors, including commercial, residential, industrial, places of worship and institutional facilities and because of this our product knowledge and problem solving skills are superior to the competition. This is why we have remained the decorator of choice for thousands of customers.